Overview
If you use the the desktop version of Outlook on a Windows machine, follow the steps below to install Cirrus Insight for Outlook (MSI version).
Steps
1. Navigate to the Cirrus Insight for Outlook download page.
2. After confirming the installation file's save location, click Save.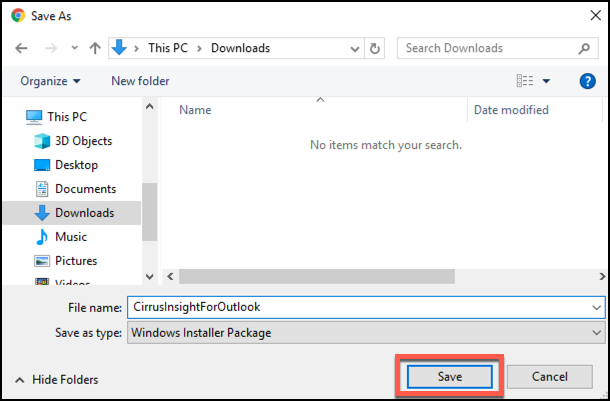 3. Once the file finishes downloading, run the installer by clicking CirrusInsightForOutlook.msi (which should appear at the bottom left of your browser if using Chrome).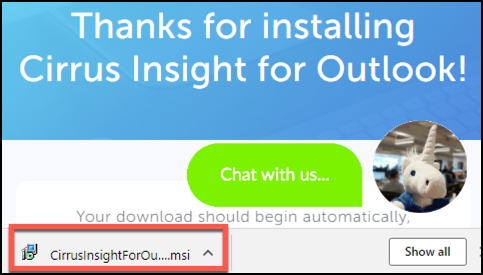 If you don't see the download in your browser, navigate to the folder you chose in step four and double-click the CirrusInsightForOutlook.msi file.
6. Click the file to launch the installation wizard.
7. Follow the steps in the wizard and install in the default location.
8. After installation is complete, open Outlook (or close and re-open if it was already open). Then sign in from the Cirrus Insight sidebar in your inbox.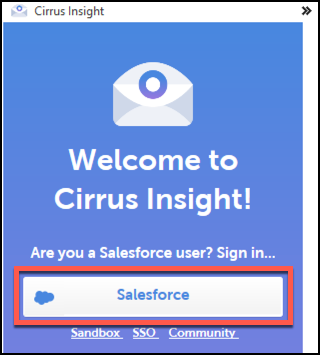 Updated April 2021