Overview
Cirrus Insight for Outlook can be installed using either the standard (per-user) installer or the admin (per-machine) installer. If you're unsure which to use, please review the differences in Per-User vs. Per-Machine Installation.
Most users will utilize the standard installer, but if you're in a multi-user environment, follow the steps below to use the admin installer. Please note that Windows administrative privileges are required.

Steps
Note: If you've previously used the standard installer, first uninstall the existing version of Cirrus Insight using these steps from Microsoft.
1. Download the Admin Installer from the following URL:
https://2019.cirrusinsight.com/thanks-for-downloading-outlook-admin
2. Navigate to where you saved the installer and open the CirrusInsightForOutlookAdminInstall folder.
3. Select Extract All.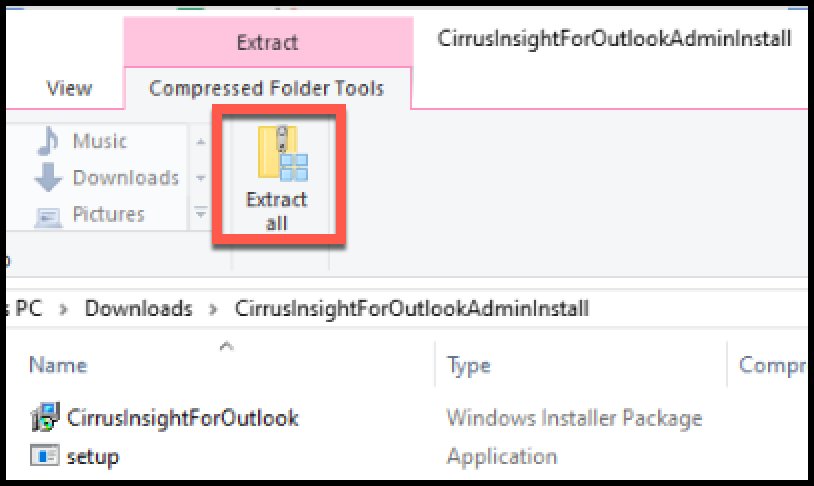 4. Select Extract after confirming the save location.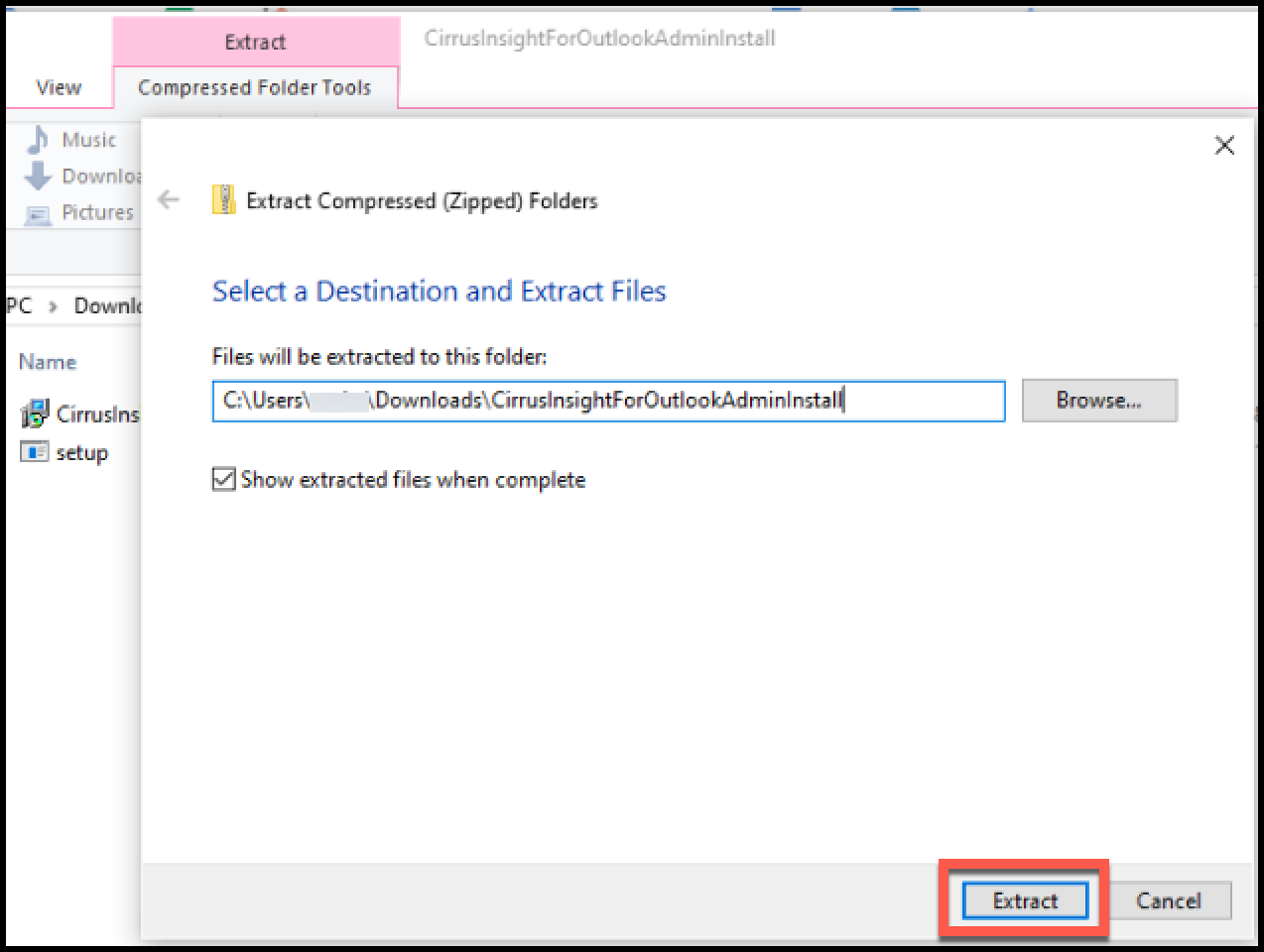 5. From the extracted folder, right click the setup file and choose Run as Administrator.

The setup file should show a disc icon. If it doesn't, that means you still need to extract the files. Return to steps 3-4.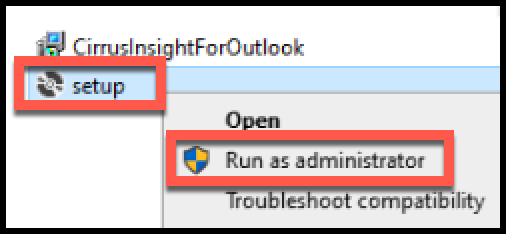 6. Follow the steps in the wizard to complete installation.

7. Close any existing Outlook windows and re-open Outlook.
8. Expand the Cirrus Insight side panel on the right side of Outlook and sign into Salesforce.
9. Click the Get to Work button to start using Cirrus Insight.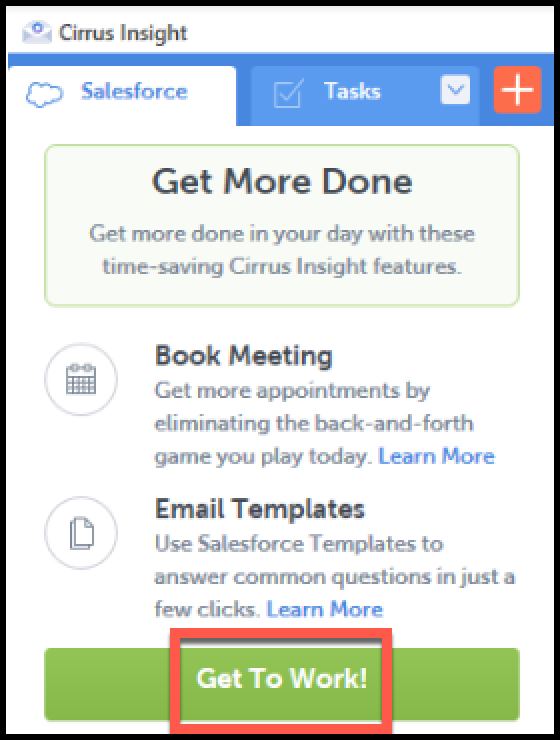 | Updated May 2020