There are two alternative methods to perform this action. 
Method 1:
1. Click on File in the menu bar.

2. Locate the Slow and Disabled Add-ins option and click on the Manage Add-Ins button.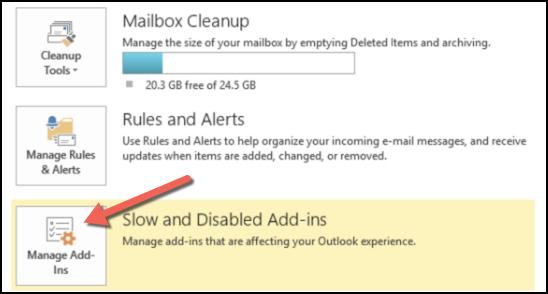 3. Find Cirrus Insight for Outlook and select the "Always enable this add-in" option.
4. Click the Close button.
5. Now click the left arrow to return to your inbox. Cirrus Insight will be displaying as normal.
Method 2:
1. An alternative method method is to follow the path of File > Options > Add-Ins 
2. Find "Manage" at the bottom of the window. Click on the down arrow and select Disabled Items from the picklist of options.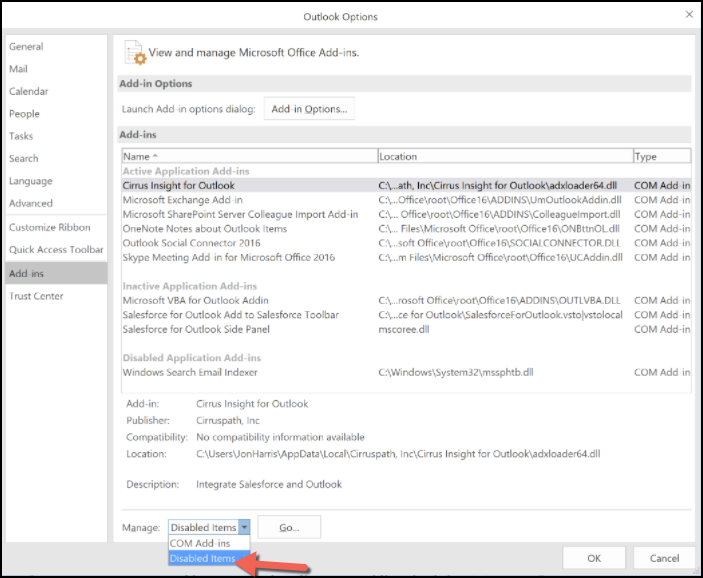 3. In the next window that pops up, highlight Cirrus Insight for Outlook and click the Enable button, then select Close and OK.
The Cirrus Insight for Outlook side-panel should now be visible.