To use Cirrus Insight in Outlook for Mac, you'll first need to download the Add-in from Outlook Web App. To do so, follow these steps:
1. Navigate to Outlook Web App (https://outlook.office.com/).

2. Open an email and select the three horizontal dots in the top right of the email.


3. From the resulting menu, select Get Add-ins.


4. From the lefthand menu, select My add-ins. Scroll down to the Custom add-ins section and click + Add custom add-in. Then choose Add from URL…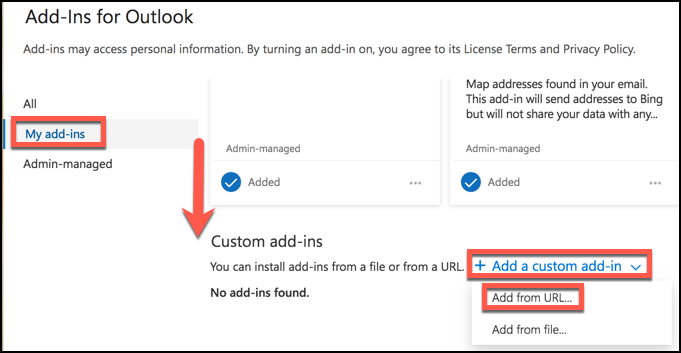 5. Highlight and copy the URL below:
https://s3.amazonaws.com/cirruspath-fiveo/o365/manifest.xml
6. Paste the URL into the Add private add-in from a URL window and then press OK.


7. Select Install.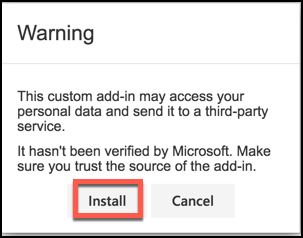 8. Below Custom Add-ins, you'll see Cirrus Insight has been added. You can then close the Add-ins window by clicking the X in the top right.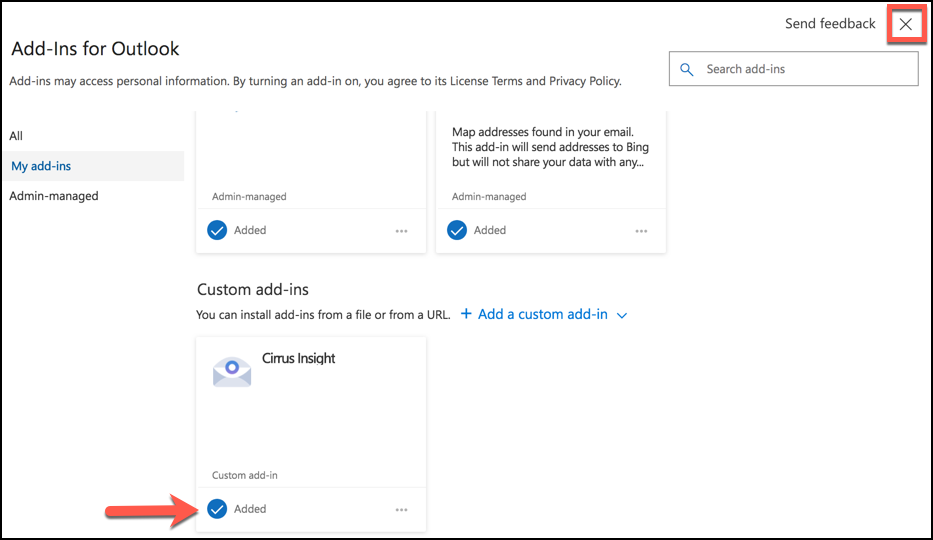 9. Close and re-open Outlook for Mac to begin using Cirrus Insight.
| Updated Aug. 2019