If you're continually prompted to sign into Cirrus Insight, adjust your cookies settings in Chrome:

1. Copy chrome://settings/content/cookies
Paste this text into the Chrome URL bar and press the enter key.
2. Enable the setting Allow sites to save and read cookie data.

3. Disable the setting Block third-party cookies and site data.
4. Alternative to Step 3 if you want to block other third-party cookies:
Click the Add button beside Allow. Paste secure3.cirrusinsight.com into the Add a site window and click the blue Add button.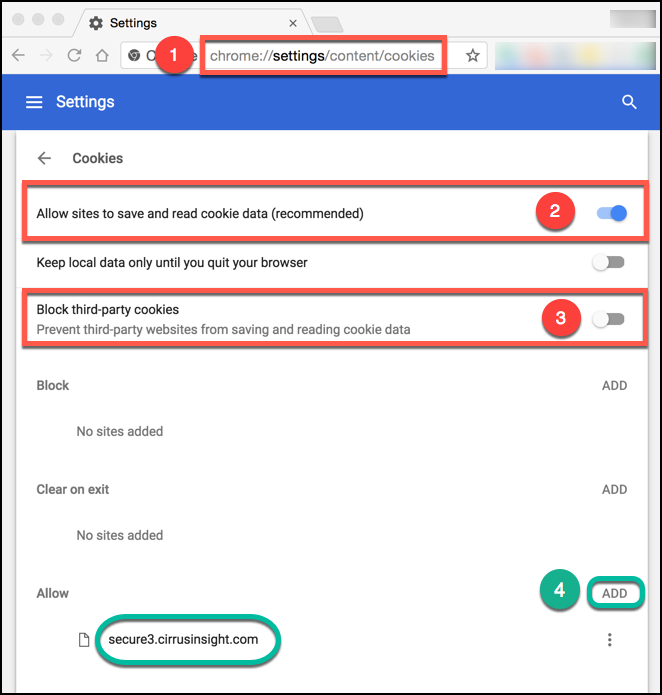 If you're still asked to sign in after adjusting your cookies settings, proceed with the below steps.