1. Navigate to the following link to install Cirrus Insight from the Chrome Web Store.

2. From the Chrome Web Store page, select Add to Chrome.

3. Choose Add extension from the resulting confirmation message.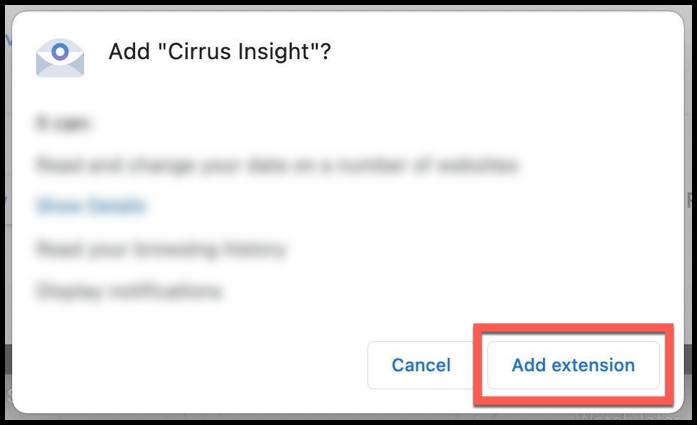 4. Gmail will reload and the Cirrus Insight side panel should appear on the right-hand side of your inbox.
Updated April 2021