Overview
In order to run processes like Calendar Sync, Email Sync, or Contact Sync, Cirrus Insight needs access to your Google account. Occasionally, there will be a problem with the authorization and you'll need to grant access to your Google account again. To do so, follow the steps below.
Steps
1. In Gmail, click the gear icon in the top right of your inbox and select Settings.



2. Select Accounts and then click Google Account settings. This will open your settings in a new tab.



3. From the menu on the left, select Security. Scroll down to find Third-party apps with account access and click Manage third-party access.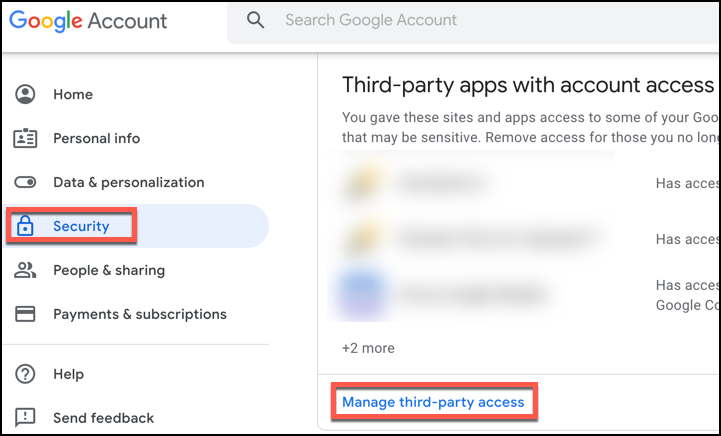 4. Find Cirrus Insight in the list, click on it, and then select the blue Remove Access button.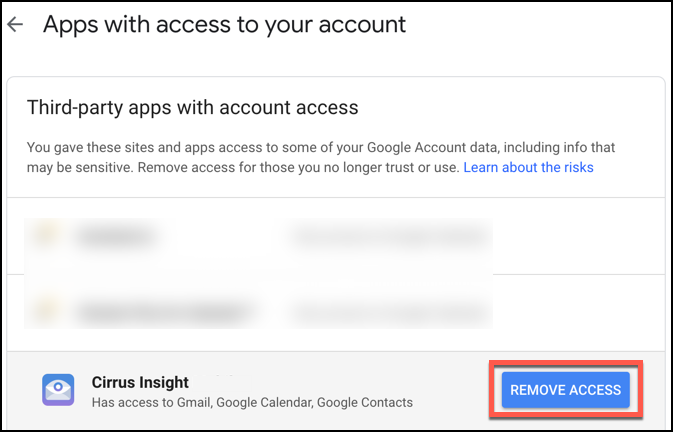 5. From the Remove access? pop-up, click OK.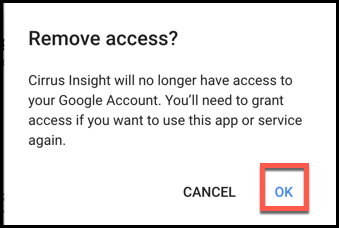 6. Finally, you'll need to re-authorize Cirrus Insight's access to your Google account.
From your inbox, click the wrench icon to access your Cirrus Insight Settings. Depending on which features you want to enable, select Calendar Sync, Contact Sync, and/or Email Sync from the left-hand menu.
Click the Authorize Account button and then Enable each sync process you want to use.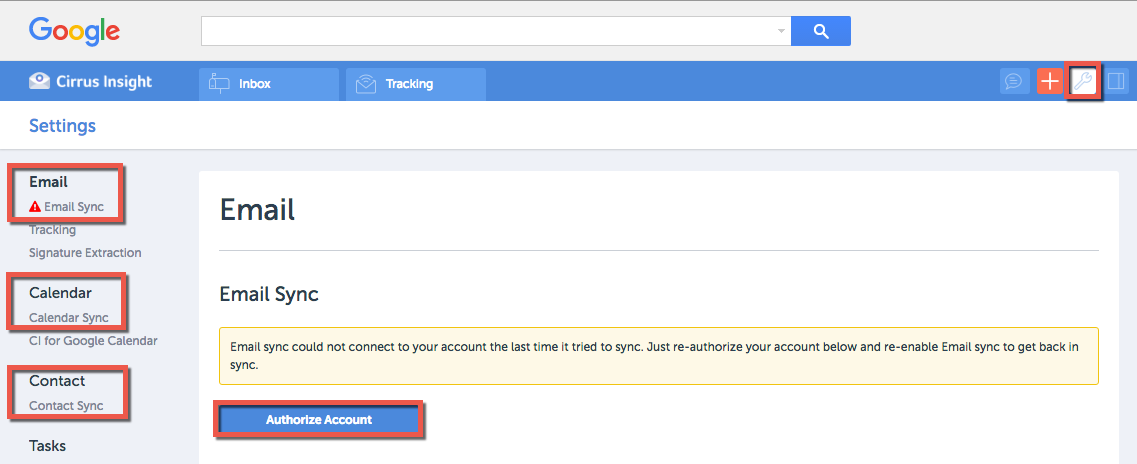 | Reviewed Oct. 2019