Enable the Cirrus Insight for Google Calendar tab in order to edit Salesforce event fields, relate events to other records, and save events to Salesforce.
1. From the blue Cirrus Insight bar in Gmail, select the Wrench icon to access the Settings.

2. From the menu on the left, select CI for Google Calendar option.

3. Click the blue Enable Salesforce Tab button.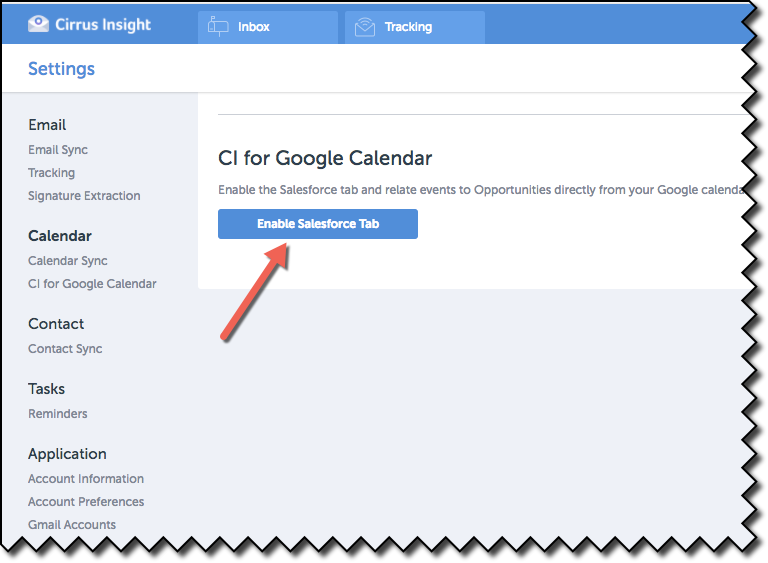 To see a video of these steps, as well as a quick overview of how to use the feature, please visit https://2019.cirrusinsight.com/...