If you find that your Email Tracking results aren't updating like they used to, the issue can usually be addressed by disabling and then re-enabling each preference in your Email Tracking settings. To do so, follow the steps below:
1. Go to Cirrus Insight Settings by clicking the wrench icon in the blue toolbar.
2. Select Tracking from the menu on the left
3. Uncheck all the options below Email Tracking

4. Check any of the Email Tracking features you wish to enable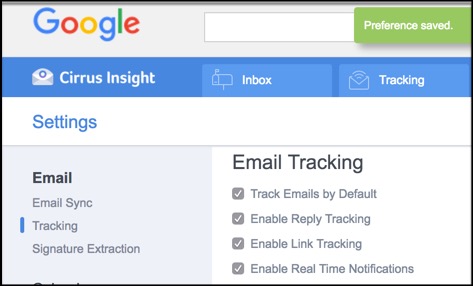 If you receive a reply to a tracked email but the open isn't counted, the tracking pixel could be getting blocked for that particular email.