Overview
When using the Add to Salesforce feature, you can choose to save attachments to Salesforce along with the content of the email. By default, those attached files will be saved to the Task record only.
However, if you'd prefer those files to be even more accessible in Salesforce, you can allow them to be saved to the Chatter feed on other related objects like Contacts or Opportunities. By saving to the Chatter, this will also bring the files into either the Notes & Attachments or Files related list.

Requirements
Your Admin will first need to follow the steps in our guide, For Admins: What setup is required before users can save email attachments to Chatter feeds?
Steps
1. From your inbox, click the Cirrus Insight Settings wrench.
2. Select Email Sync from the left-hand menu.
3. Find the Chatter Attachments section and check the box beside Save email attachments to your Chatter feed.

4. From an email, click the Add to Salesforce button and select Custom.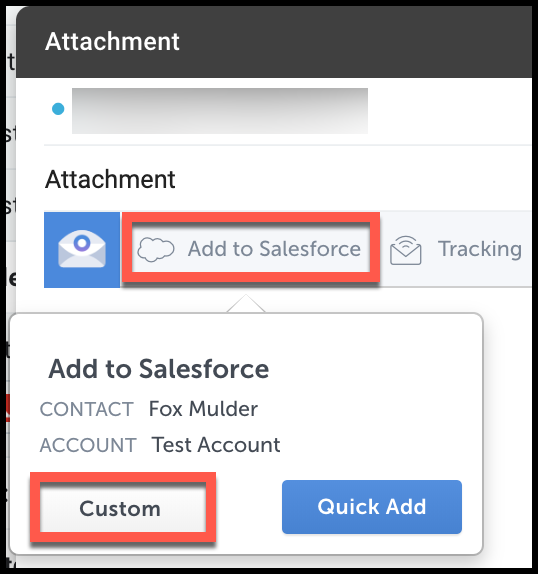 5. Under the File Attachments section, check the box beside the file name before saving.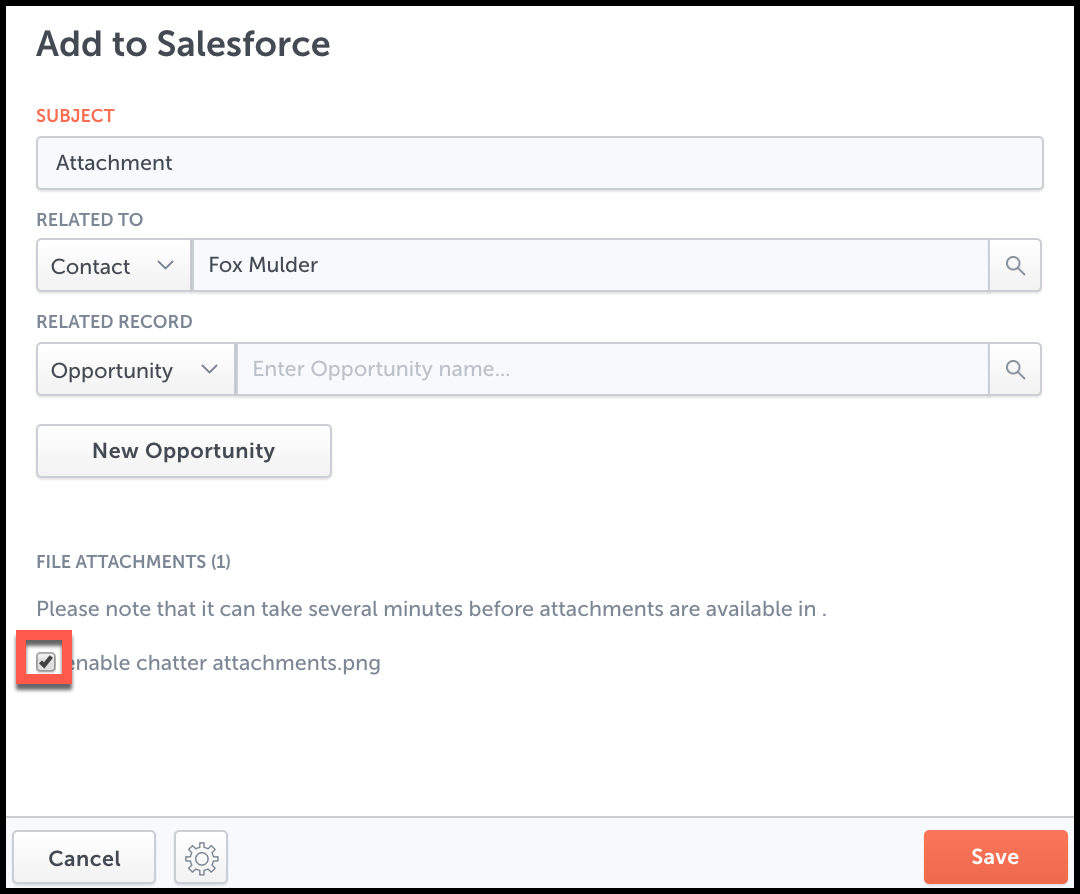 | Reviewed Oct. 2019