Overview
When Google introduces changes to Gmail, Cirrus Insight responds to those changes in order to ensure consistent functionality.
However, when an org opts into Google's Rapid Release track, these changes can arrive early/unexpectedly and cause issues with Cirrus Insight.
With that in mind, we recommend orgs choose Google's Scheduled Release track for increased stability.

Steps
Your Google Workspace Admin can select Scheduled Release by following Google's steps in the below article: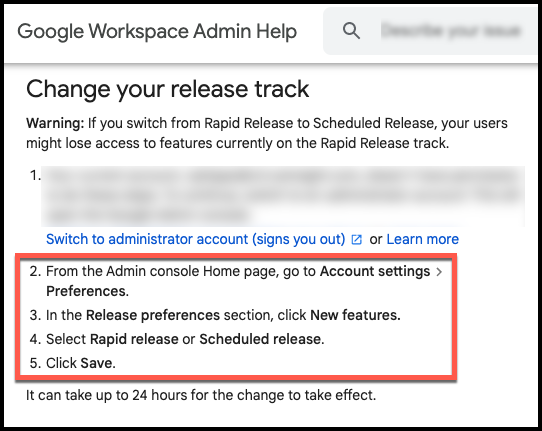 Additional Configuration
For orgs who want stability for users but also want Admins to preview early-release Gmail features, the above Google help article provides this solution:
"Select the Scheduled Release track for your production account. Then set up Rapid Release on a test account to try new features before they're available to your users."