Download the Cirrus Insight for Office 365 XML installation file by right clicking the link below and then choosing "Save Link As" or "Download Link As":
After it's downloaded, follow the steps below:
1. Go to the Exchange Admin Center, click 'Admin' and then 'Exchange'.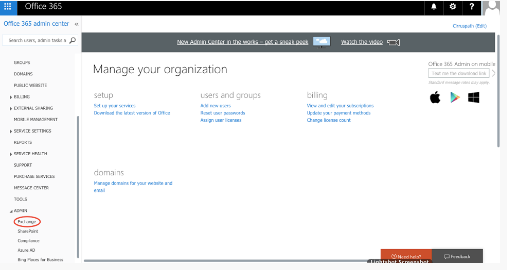 2. Click 'Organization' and then 'Add-ins'.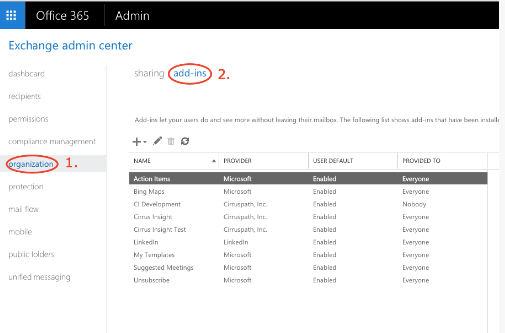 3. Click the '+' icon and select 'Add from File'. Upload the attached file when prompted.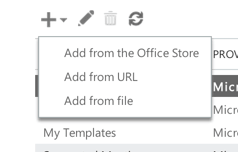 4. After installing, click the pencil icon in the above screenshot. You can then choose to enable the app by default, or disable the app by default for your users (if you are doing a pilot group you may want to disable the app by default and let the pilot users enable it on their own).
Note: If you chose disabled by default, your users will have to go to their 'Manage add-ins' to enable Cirrus Insight. They can do this by going to their gear icon in the top right of their 365 inbox. They can then click 'Manage add-ins' and check the box near Cirrus Insight under 'Turned On.'