To add a new credit card or edit the existing one on file, first navigate to the Account Dashboard. 
1. From the top menu, select Licenses & Users.
2. Choose the Account Management tab.
3. Click the Billing button.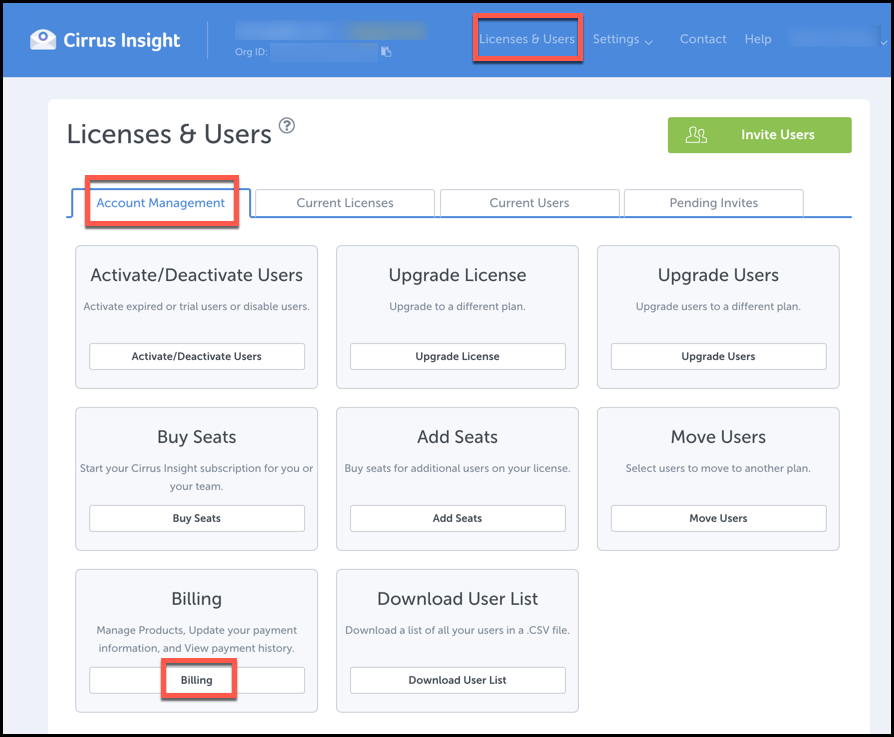 4. Select which license you want to update
5. Click the Edit button to add new credit card information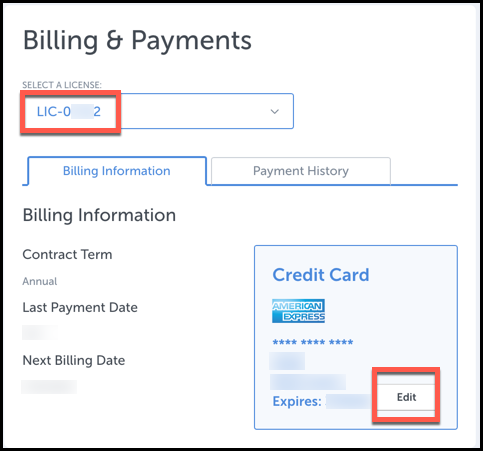 6. From the Update the Billing Information pop-up window, enter your card details.
7. Click Save Changes.