1. Navigate to the Cirrus Insight Dashboard.
2. From the Licenses & Users page, select the Account Management tab.
3. Click the Billing button.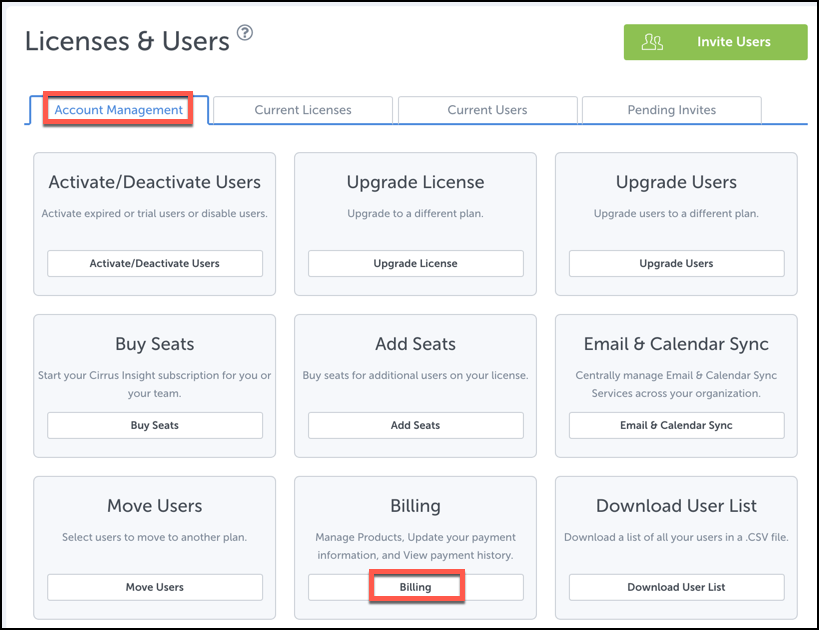 4. From the Billing & Payments page, select the Payment History tab.
5. Choose a license from the Select a License dropdown menu.

To filter payments by type, choose either Subscription or One-time from the Filters field.
6. Once you find the payment in question, click the Download icon to download the receipt/invoice as a PDF.