Overview
As new users join your organization or existing users move to other departments, you may need to adjust which users are set to Active status on your Cirrus Insight license. As long as you have Admin permissions, you can easily accomplish this task from the Dashboard using the below steps.
Steps
1. Sign into the Cirrus Insight Dashboard.

2. From the top blue banner, click Licenses & Users.

3. Select the Account Management tab.

4. Click the Activate/Deactivate Users button.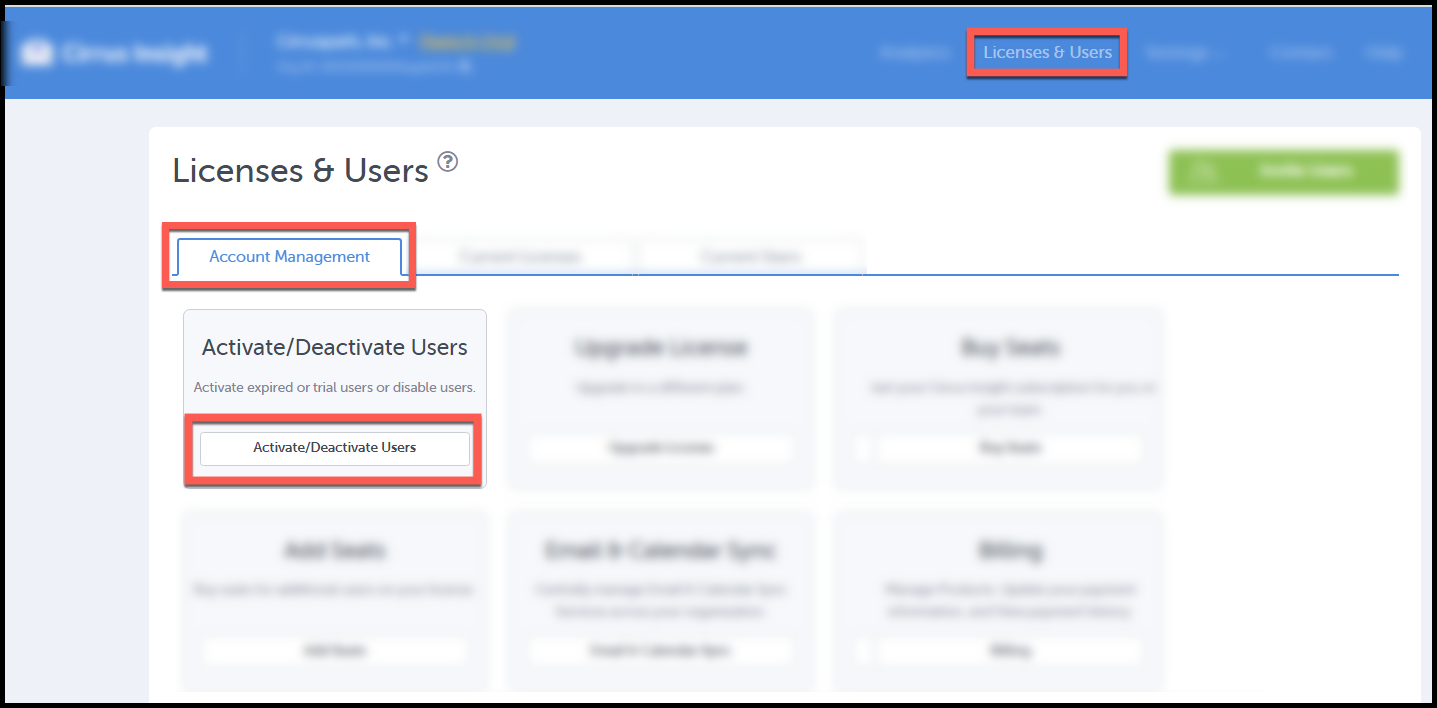 5. Find specific users with the Filter Users or Search Users functions. If your org has multiple licenses, use the Select a License function.
6. Check the box next to the specific user whose status should be changed.
7. Change the user status with either the Activate or Deactivate green button in the bottom right.
Deactivating users will not reduce the total number of seats on your license or affect billing. License seat reductions can be requested via your designated Customer Success Manager or Cirrus Insight Support.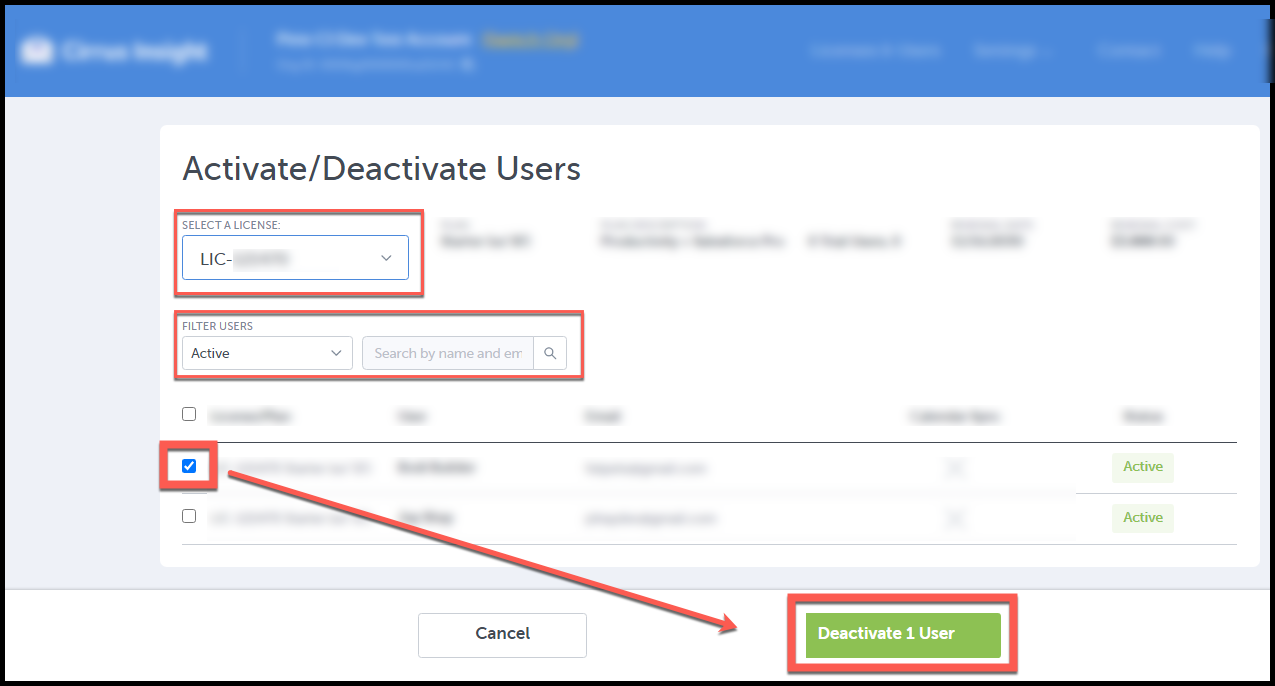 8. Confirm the status change.
Updated April 2021